Digital assets are complex and, for many companies, run into the hundreds of thousands. This sheer number of files, and the need to easily store, share and retrieve them is one of the key drivers for implementing a digital asset management (DAM) platform.
Adopting the right DAM can solve your business' asset management problems, but the implementation process itself is often a significant project. So what does implementation involve, and how can you plan to ensure a successful rollout in your business by completing a digital asset management system functional requirements list?
Securing the budget
While you may be convinced of the benefits of a DAM platform, you might not be the person controlling the budget. Even if you are, it's important to quantify the potential benefits of a DAM, as this will help you set KPIs and demonstrate the return on your investment. When building the business case, consider advantages of a DAM such as the time that could be saved searching for assets. By allowing wider 'self-service' access to an asset library, these time savings could run throughout the business.
It's also important to consider the software savings you might make. What's your current system for storing and managing assets, and which software licences or subscriptions does it rely on? Will adopting a DAM let you ditch or save on these other platforms? For example, if you're storing and sharing assets in a paid cloud workspace such as G Suite, could you downgrade to a lower subscription level once you move assets to a DAM?
Understand your current position
Before moving forward with a DAM, it's vital to fully evaluate your current position. In most cases that means auditing your assets and users to understand where files are stored, how they're shared, and the workflows and taxonomies people are using. Your goal in implementing a DAM is to support and simplify these, so it's incredibly important to catch them all.
It's important to understand the access users need to projects, or classes of assets. For example, the marketing team might need full control of its assets, including the ability to securely share them with external partners. Meanwhile, you might only want to grant the whole company read-only access to finalised marketing materials. Ideally, you should identify key stakeholders representing all your users, and use their input to help plan, implement and support the migration.
It's a great idea to identify a product champion, who'll be responsible for driving uptake of the new system and making sure you maximise its value. Ideally, this is a job for someone who's comfortable working with groups across your organisation, as well as with any agencies, partners or third-parties who might need access.
Imagine the future!
With an understanding of where you're at, it's time to explore where you want to go and the features you'll need to get there. Evaluate several vendors to compare the features they offer, and any subscription levels and upgrade paths available. Pull in user stories from your stakeholders, and ensure you design your requirements around them.
You'll need to ask vendors how their software can integrate with your other production, distribution or marketing tools. It's also important to evaluate ingress tools and capabilities, to understand how much can be automated. Pay attention to what they're offering, both in terms of software and their support and training resources, and ensure they can back it up with case studies. Capterra, G2 and Sourceforge are all good sources of information, often featuring useful client reviews of DAM solutions.
"We've been incredibly impressed with how easy the Imagen platform has been to implement and get up and running."

Harold Albuquerque, BP
Design your DAM implementation around your objectives and the user stories you've collected. Once you involve vendors, you can tap into their experience in designing, implementing and supporting DAMs. Their suggestions may open your eyes to new ways to automate, simplify or control key asset workflows. And don't forget to factor in the user at all points. The key to successful implementation will be ensuring their needs are met, and that the end result is easy to use, and backed up by solid training and support.
Focus on the details
It's here that you'll need to get stuck into the details of how you'll implement digital asset management. Vendors have huge experience of this, and the clearest understanding of their own capability and requirements, so it's important to work closely and use vendor DAM requirement documents templates where available.
Metadata is fundamental to indexing, cataloguing and searching assets, so you'll need to design a metadata schema on which the new system will operate. Enumerate all the fields you'll need, such as language, date, country or keywords, and specify any default values to apply where these can't be populated from existing information. Again, your vendor's experience and support will help ensure you design a workable and comprehensive scheme.
Draw on your user research to document all the users, groups and permission levels you need to implement in the new system. As well as considering user groups, factor in project or department-level requirements, along with access based on file types. For example, perhaps you want to give third-parties read-only access to low-quality video previews, let licensees download at full resolution, but limit write permissions to your creative partners.
You should also consider your requirements for metadata, and any automated conversions or transcoding that needs to happen. The asset ingest process is an opportunity to organise, catalogue and add versatility to the asset store, so you should specify any standard formats and sizes you need for certain content types.
Implement with confidence
You should finally now be ready to work with your vendor to implement your chosen DAM solution. This of course means ingesting assets into the new platform - your vendor will conduct multiple tests to check that any automated metadata, transcoding, resizing or other routines produce the expected results.
As the platform comes online, your training and support processes will need to kick in to ensure stakeholders are supported to move over to the new system. Here, the product champion becomes invaluable, able to drive takeup of the new system, helping users migrate and integrate the DAM into their workflows.
It's vital to gather and act on user feedback at this stage. Unresolved problems will put users off, and they'll be less inclined to trust or use the system after a poor first impression. Minor teething issues are to be expected, so the project manager and product champion will need to stay on top of the user experience, working with the vendor to resolve issues, organising and offering support.
---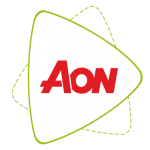 Aon reduced their workflow from 1 2 days to 12 hours, in under 12 weeks
Discover how quickly Aon implemented their DAM system
---
Why Imagen?
No two implementations are the same, but Imagen has years of experience in working with customers to implement DAM solutions. All our new customers are allocated an expert from our deployment team, who works with the client and our pre-sales teams to build the configuration requirements, understand user journeys, and map the metadata schema.
Imagen uses tried and tested templates and processes to ensure that all customer requirements are captured, mapped and accounted for during the configuration process. At the same time, each client's needs are very different, so our project managers and deployment experts are essential to ensuring the best outcomes.
During implementation, we balance carefully scripted and automated routines with manual cross-checking to ensure success. Our deployment engineers and project management team are vastly experienced in the normalisation of metadata - they'll be delighted to advise you on the design of a metadata schema that meets your needs for the future.
"[We had] around a million images, videos and audio files spread across multiple systems. [Imagen has] really gone the extra mile in helping us to bottom out our complex metadata requirements

Stephen Gerrard, NatureScot (formerly Scottish Natural Heritage)
We help design scripts and API calls to ingest content automatically from its existing locations. We use verified techniques for this bulk migration of assets, then validate and verify the resulting data and archival presence at each stage. Additional content can also be ingested manually via a drag and drop interface, either individually, or in bulk.
While adopting a digital asset management solution can be a big project, vendors like Imagen have the tools, experience and skills to help you plan and execute a painless implementation. We're here at every step to ensure your DAM exceeds your expectations, delivering value, and delighting your users.
---
Considering a DAM? We can help you evaluate your requirements, plan your implementation and measure and demonstrate ROI. Talk to us!